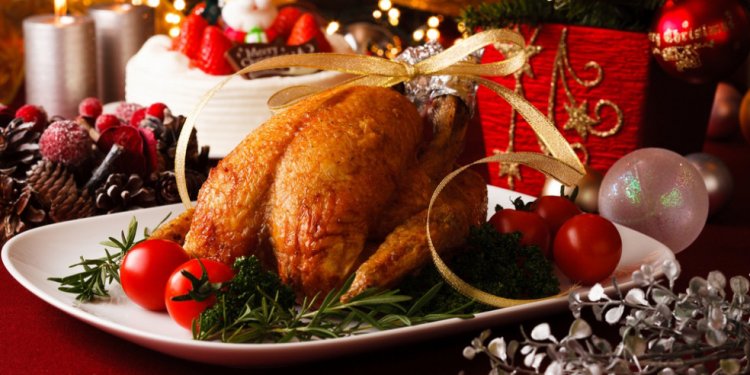 Where to go for Christmas dinner?
We are no longer accepting Christmas Dinner To Go Orders. MoCo's Founding Farmers wishes you all a very happy and safe holiday!
Due to the amazing success of our Moco's Founding Farmers Thanksgiving To Go dinner, we decided to grant guests' wishes this Christmas and follow suit.
Introducing the MoCo's Founding Farmers Christmas Dinner To Go service.
Behold the gifts of the season. Our Founding Farmers restaurants and sister restaurant Farmers Fishers Bakers will be open to serve our guests throughout this holiday season. But if you prefer enjoying your Christmas dinner with family and friends at home, there is no better way to warm up this holiday season than with our delicious farmers feast made fresh in our kitchen and finished off in yours!
Menu
Traditional Christmas classics mixed with Founding Farmers favorites. From prime rib and cedar plank salmon to bacon lollies and deviled eggs to butternut squash soup and vanilla bean cheesecake with fresh raspberry compote, we've created a Christmas menu your guests will love. Orders can be placed as a la carte or set menu for four to make ordering and serving easy.
Order
Place your order here
Order by phone: 301-340-8783
Order in person: at the restaurant
*Orders must be placed by: Saturday December 19th at 5pm.
Pick Up
Available pick up timeframes:
Wednesday, December 23rd between 2 and 6pm
Thursday, December 24th between 11am and 3pm
MoCo's Founding Farmers, 12505 Park Potomac Avenue, Potomac, MD 20854
Heat
Heating instructions will be included with all orders.
Eat & Enjoy!
*FARMERS NOTE: we're thrilled to announce that our sister restaurant, Farmers Fishers Bakers, will also feature a Christmas To Go dinner service. Please visit for more information and to order your Christmas dinner To Go directly from Farmers Fishers Bakers located on the Georgetown Waterfront.
Share this article
Related Posts