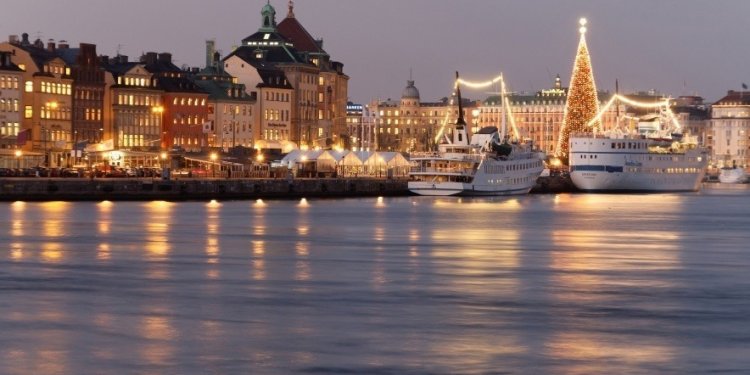 Australian Christmas dinner
What do we want our Christmas dinner to be?
• festive
• a celebration
• hearty
• fun
• social (somebody's not stuck the entire time in the kitchen)
• easy to prepare (especially in the heat)
• easily digested
• good and interesting food
• homemade
• stress free
• a memorable family event
• something to look forward to
• with friends and guests (Peace on earth and goodwill to all, remember)
• Something Australian?
What don't we want our Christmas dinner to be?
• Heavy and hot
• lots of work for mum
• a drag for the rest of the family
• stressful
• unhappy
• gloomy
• something to be avoided
What are the possible Australian influences we might bring to bear?
Australian cuisine is very eclectic these days, drawing on many influences, especially Asian. Why not adopt the same approach to creating a new Australian Christmas dinner? This is our chance to mount a simple, sumptuous banquet, drink some great Aussie wines and beers and have a lovely time with the family.
Rather than serving a monumental main course, why not do several small and light courses? Consider serving a selection of cold dishes. Think of seafood, cold soups, slightly exotic poultry such as duck or squab, Asian style salads, especially with noodles, good wines (especially dessert wines). Think of dishes you can prepare up to 36 hours in advance.
For Example
Entree
Serve with champagne or beer
Fresh oysters with a twist of lime juice. doz per person maximum. You don't want to fill people up too quickly.
Soup
Serve with crisp rosé
A chilled soup (preferably one you don't need to cook at all), perhaps
Dilled cucumber soup with fresh prawns
This is a cook-free soup:
6 schallots
2 medium cucumbers, peeled and seeded
1/4 cup of fresh dill sprigs
1 tbsp Dijon mustard
1/4 cup fresh lemon juice
2 cups chicken stock
1 tbsp sugar
1 cup heavy cream
500 g school prawns, shelled and de-veined
salt and pepper
dill sprigs
Place schallots, cucumbers and dill in a food processor or blender. Process until finely chopped. Add remaining ingredients except the prawns, salt and pepper and dill sprigs and process until smooth. Remove to a bowl and stir in the prawns. Cover and chill until very cold. Taste for salt and pepper and serve garnished with dill sprigs. Serves 6.
This is from 'A good day for soup', Jeannette Ferrary and Louise Fiszer, Chronicle Books, 1996.
This can be prepared the day before. Serve with a little crusty bread and butter.
Maybe have a little break before you serve the main course.
Main Course
Serve with plenty of wine, red or white.
A cold salad of roast duck, perhaps Thai-style, with lots of spanish onion, little cherry tomatoes, coriander and basil, dressed with fish sauce, lemon juice, ginger, garlic and a little sugar. Serve with glass noodles or sticky rice. Garnish with crumbled toasted peanuts. Add chilli to the dressing if you like it... The amounts are deliberately vague as I always make this one up as I go. Allow 1 2kg duck per 4 people.
Or
A cold collation of small roasted squabs or grilled spatchcocks, rare roast beef and cold ham with a crisp garden salad, crusty bread or potato salad.
Vitello Tonnato... a classic Italian dish of cold roast veal, served sliced thin on a bed of tuna mayonnaise. Take a cold roast shoulder of veal. Take some good whole egg mayonnaise (such as S & W), make your own if you can, and a can of good quality tuna, about 350 grams. Drain the tuna, break up and add to the mayonnaise. Add some mashed anchovy fillets if you want a fishier flavour. Spread the tuna mayonnaise thinly on a dinner plate and lay a slice of thinly sliced veal on top. It's that simple. Again, a fresh green salad and plenty of crusty bread are a perfect accompaniment to this most elegant and simple of Italian dishes.
Dessert
All desserts should be served with a gorgeous Australian dessert wine. Ask your local bottle shop. Browns make some nice reasonably priced dessert wines.
Christmas pudding with custard or brandy sauce. An exception for tradition. Make sure there's money or prizes in the pudding.
Fresh mangoes and raspberries/strawberries with lime and orange juice and a splash of Grand Marnier or vodka. A dollop of double cream on the side, or perhaps some good quality ice cream.
Share this article
Related Posts