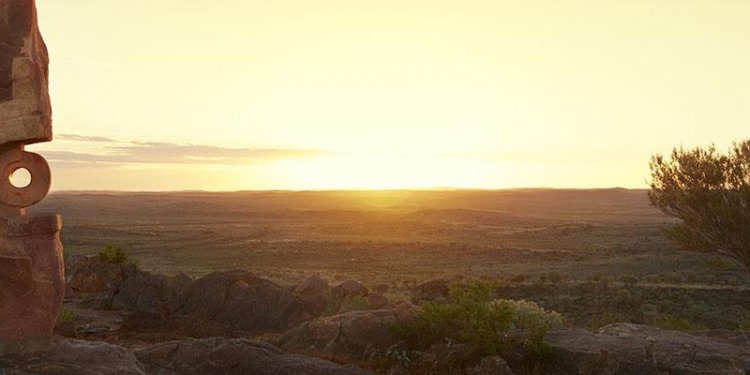 Food festivals Australia
Expect themed degustations, brewers' breakfasts and guided food tastings of locally foraged fare across the region, while those keen to enjoy a hands-on experience can try bread-making, cheese-making classes and even beekeeping. As well as grown-up tastings, there are also plenty of family-friendly activities such as farm visits on offer.
• highcountryharvest.com.au »
Margaret River Gourmet Escape
Western Australia – October
Although a relative newcomer, this is now one of Australia's best-known food fests. Margaret River Gourmet Escape is a four-day celebration of great food held in this fabulous coastal town on the tip of Western Australia between November 20-22. Its great reputation sees it attract both top home-grown talent and major international names.
This year is no exception, with the likes of Rick Stein, Sat Bains, Tetsuya Wakuda and Richard Turner on the bill. The evening beach barbecues are the must-do events, with fine cuisine served up on the sands at Castle Bay.
• gourmetescape.com.au »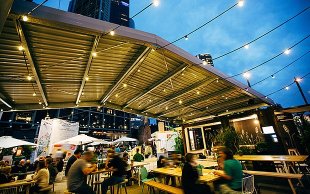 Indulgent: take part in classes and tastings at Melbourne's popular food festival
Melbourne Food & Wine Festival
Victoria – February/March
Melbourne vies with Sydney to be Australia's undisputed foodie champion. Its popular annual food and wine festival has been running for more than 20 years and takes place from end-February to mid-March. This year, a quarter-of-a-million visitors filled the city's laneways, farms and wineries to savour the best local fare.
The busy programme includes all the usual demos and tastings, plus classes and lectures. One regular highlight is the World's Longest Lunch, seating 1, 500 hungry revellers.
• melbournefoodandwine.com.au »
Tasting Australia
South Australia – May
The city of Adelaide's biennial food festival celebrates 18 years by turning into an annual event from next year onwards. The week-long festival, held at the beginning of May, includes cooking classes and demonstrations with guest chefs and cooks, tastings, picnics, bloggers conferences and a gala dinner. Each year features a new theme with events running across the city, all showcasing the gastronomic delights of South Australia.
• tastingaustralia.com.au »
The Taste of Tasmania
Tasmania – December/January
Tasmania is a small island, but it punches well above its weight when it comes to food and wine. The island's annual food festival begins on Hobart's waterfront just after Christmas and spans the New Year, with thousands assembling to gorge on everything and anything – even slow-cooked wallaby burritos and Bruny Island possum. All the eating and drinking is augmented by bands and performers.
• thetasteoftasmania.com.au »
Kangaroo Island Feastival
South Australia – May
Situated just off the mainland from Adelaide, Kangaroo Island is famous for its diverse wildlife and, increasingly, a charming boutique food festival which runs annually for eight days at the beginning of May.
Visitors can share a meal in a private home cooked by a passionate foodie, discover pop-up and wilderness events, join in festivities at the coastal Hothouse and enjoy a special day of local produce in the Enchanted Garden.
Share this article
Related Posts