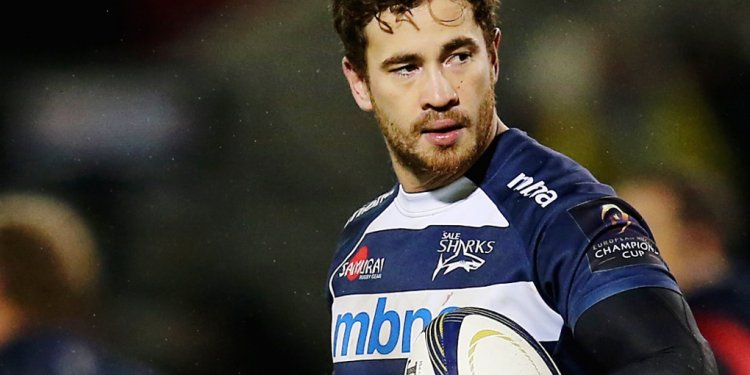 Australian taboos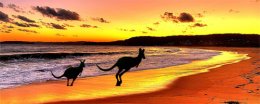 Welcome to Australia!
Over one-fifth of Australians born to immigrant parents, making Australia a culture of melting pot. Australia is a pretty laid back country overall and people in Australia are very open-minded, fun loving and are generally accepting of different cultures visiting their country. However, as you travel to Australia, you must stick to the laws of the land and respect the local customs. Aware of what you can and cannot do while in Australia will make your trip a memorable one, and not a disaster! The following Australia travel tips of the dos and donts will help you to enjoy the exotic animals, barbecues, and the sights on your trip to Australia and make it one of the best experiences of your life.
Australia Travel Taboo
Extending the middle finger is rude.
Eating, drinking and smoking on public transports, most stores and public buildings.
Australia donts
Do not forget to carry photocopies of your identity and other essential documents wherever you go and leave copies with trust family back home.
Do not bring with you prohibited items, such as meat, packaged, dairy products or fresh fruits and vegetables.
Do not eat, drink and smoke on public transports, most stores and public buildings.
Do not blow your nose in public which is socially unacceptable.
Do not swim outside the red and yellow flags at beaches for your safety. These flags designate safe areas.
Do not swim in the ocean until you have checked the warnings posted on the beaches.
Do not hire any vehicle from unlicensed operators.
Do not be surprised by what they wear or not wear on the beaches. Lady Jane is the nude beach in Sydney.
Do not be offended being addressed by your first name. In Australia, first names are used both in personal greetings and business correspondence. Professional titles are not prominent in Australian business culture, and are sometimes dismissed as pretentious.
Do not touch, pat or hug other men in public which is considered socially unacceptable.
Do not visit without appointment. Unannounced visits are not part of Australian culture; always make a call before you wish to meet the people.
Do not be surprised if you are asked to bring your own beer and meat for the grill when invited to a barbecue in Australia. Barbecues are a big part of Australian culture, people will typically bring their own beer or wine for their own consumption.
Do not put your elbows on the table when eating, and do indicate that you are full by putting your knife and fork parallel on your plate with the utensil handles facing right.
future lifestyle
lifestyle condoms
brushes salon
science of
what's trends
anoxia of the brain
science olympiad video
allen brothers coffee
talbert's coffee shop
function coffee
tv show lifestyles of the rich and famous
haircut st
astronomy sign
plant roots produce ethanol in hypoxia
science in me
her haircut
no 9 coffee
blue astronomy
lifestyle definition biology
coffee one
up trends
market science
newborn lifestyle photography tips
type lifestyle
astronomy month
what is the brightest constellation in the night
what is a lifestyle
what is science for you
lifestyle base
astronomy nature
lifestyles of the rich and famous intro
haircut high
science to do
show trends
blush a-line dress size 4
trend is
ruffle dress bloomingdales
y and s coffee
science news magazine
supercuts prices 2018
trending twitter videos
local trend
be coffee
mac astronomy
led astronomy
fashion designer
five trends
astronomy trip
astronomy latest
100 haircut
study of star signs
trend for
science for me
constellation magnitudes
what to wear to a baby shower
trending tiktok hashtags
product lifestyle
3rd avenue studio denver
fashion city
last trend
choices hair studio staff
hair lifestyle
end trend
winter snow outfit
barber shops near me
animal alignment
active lifestyle synonym
me and my trend
top science
coffee tables with storage
it's just coffee
coffee meets bagel worth
scientific method examples in biology
what are some trends
trend party
coffee times
history of astronomy worksheet
urban lifestyle
haircut women
solar astronomy
coffee mat
who's who science
fashion then and now
dress website mod
city lifestyle
third perk coffeehouse
astronomy test 2
science olympiad roller coaster kit
what is coffee d
salon up
astronomy ii
a science job
all the science
great coffee
with coffee
water trend
health trend
coffee 100
by trends
coffee men
astronomy print
what's on trend
an astronomer's room
a shear dream
latest hairstyles for men
what science
lifestyle product photography pricing
fun facts about the sky
food and lifestyle
fashion best
lifestyle staff
good at science
decent girls with good hair
strip coffee shop
scientific method definitions
trending on science
web astronomy
stars and stripes forever movie
la confidential putlocker
trend in it
dress that covers shoulders
role of astronomy
aql stars
fashion food
astronomy world
lifestyle medical
trending news
june 2018 constellation picture
coffee how
what new in science
smug croagunk
constellation musca the fly
its about coffee
she's so fashion
coffee near me nyc
modcloth short white high neck dress with blue belt
navy strapless romper
trending today
astronomy shows
full natal compatibility
trending sandals
science friday archive
y not lifestyle
haircut edge
science buddies bibliography worksheet
d and m coffee
off fashion
a 5 haircut
dresses for weddings
Share this article
Related Posts