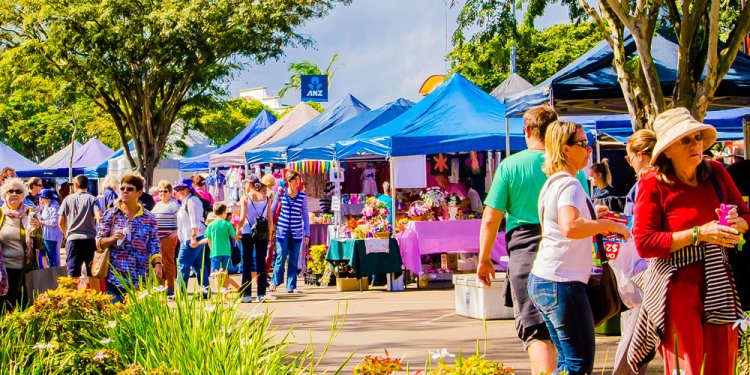 Multicultural events in Australia
Date
Event
Index
Notes
1-Jan-16
New Year's Day
Festival
The United Nations has designated 2016 as the International Year of Pulses. Pulses are economically accessible and contribute to food security at all levels, they have important health benefits, promote biodiversity, foster sustainable agriculture and contribute to climate change mitigation and adaptation.
Liberation Day
Cuba
Independence Day
Haiti
National Day
Sudan
Feast of St Basil
Orthodox Christian
St Basil was one of the greatest leaders and thinkers of the Orthodox Christian church. In many Greek homes, a special cake is baked on the eve of St Basil's Day with a gold or silver coin hidden inside.
4-Jan-16
Myanmar (Burma)
5-Jan-16
Birth of Guru Gobindh Singh, 10th Guru
Sikh
On this day people of Sikh faith honour the birth of the founder of the Khalsa who lived from 1666 - 1708 (Khalsa refers to the collective body of all baptised Sikhs).
6-Jan-16
Epiphany
Christian
Epiphany commemorates the manifestation of God in human form as Jesus Christ.
Armenian Christmas Day
Armenian Orthodox Christian
The Armenian Church celebrates Christmas on this day.
7-Jan-16
The Holy Nativity Feast (Nativity of Christ)
Eastern Orthodox Churches that use the Julian Calendar celebrate Christmas on this day.
17-Jan-16
World Religion Day
Interfaith
Observed in over 80 countries, the aim of World Religion Day is to foster interfaith understanding and harmony by emphasising the common elements underlying all religions.
20-Jan-16
Coptic Epiphany
Coptic Orthodox
25-Jan-16
Burns Night
On this night, Scots everywhere honour Robert Burns, poet, balladeer and for many, Scotland's favourite son. Burns Night is a night for all Scots to celebrate their heritage.
26-Jan-16
Australia Day
Australia
On Australia Day we come together as a nation to celebrate what's great about Australia and being Australian. Australia Day celebrations are held in communities across the country. Order of Australia awards are announced on Australia Day and the Queen's Birthday each year.
Republic Day
India
29-Jan-16
Schützenfest, Adelaide (to 31 January)
Schützenfest is a festival celebrating German culture and featuring competitive shooting, music, dancing, food and drink. Australia's first Schützenfest was held in Adelaide in 1865.
31-Jan-16
Nauru
4-Feb-16
Independence Commemoration Day
Sri Lanka
6-Feb-16
Waitangi Day
New Zealand
Carnevale Italian Festival, Adelaide
This festival is an opportunity for South Australia's Italian communities to share their traditions with other Australians.
7-Feb-16
Grenada
8-Feb-16
Chinese New Year (Year of the Monkey)
The Year of the Monkey is the ninth in the Chinese zodiac. The Monkey represents wit and intelligence.
Tet (Vietnamese Lunar New Year)
Vietnamese people celebrate Tet with family reunions, special foods and gifts. This festival is also an opportunity for Vietnamese Australians to share their cultural heritage with the wider Australian community.
Tibetan New Year (Losar)
Buddhist
Losar is an occasion to dispel the obstacles and negativities of the old year and is marked with activities that symbolise purification.
9-Feb-16
Shrove TuesDay
Shrove Tuesday is the day before Lent. Pancakes are traditionally eaten on this day.
10-Feb-16
Ash Wednesday - Lent begins
Lent is the period of 40 days which comes before Easter in the Christian calendar, traditionally a time of fasting and reflection. It begins with Ash Wednesday.
11-Feb-16
Victory of the Islamic Revolution in Iran
Iran
12-Feb-16
National Multicultural Festival - Canberra (to 14 February)
The National Multicultural Festival features local, national and international music, dance, food and creative arts.
13-Feb-16
National Apology Day
This event marks the anniversary of the Apology to Australia's Indigenous peoples in the House of Representatives on 13 February 2008 by former Prime Minister, Kevin Rudd, apologising for past laws, policies and practices that have impacted on Australia's First Nations Peoples, particularly members of the Stolen Generations. The motion was supported by the Opposition and passed through both houses of Parliament; Brendan Nelson (former Leader of the Opposition) gave a formal response. Many members of the Stolen Generations were present in the Chamber to hear the Apology and thousands more filled the Great Hall of Parliament House and flowed out onto the lawns to watch it on big screens. The Apology was broadcast across Australia.
15-Feb-16
Nirvana Day (alternate date is 8 February)
This day is an observance...
Share this article
Related Posts