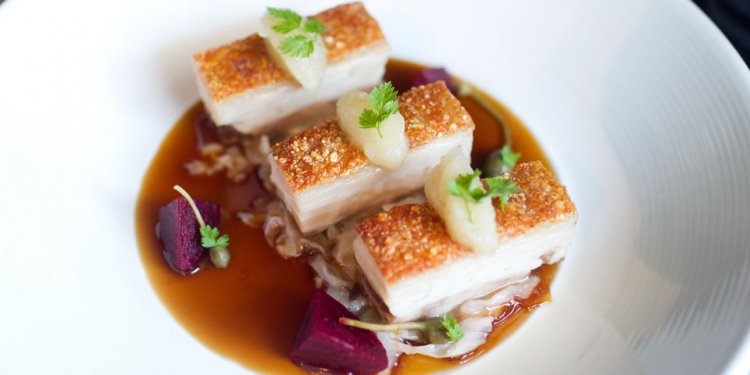 Modern Australian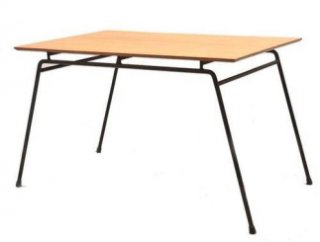 At Australian Modern we believe that auction houses and dealers should make every effort to know what they are selling to the public. It's important to avoid making assumptions when trying to make an attribution or identification of a mid-century design or designer. The research needs to be thorough and based on evidence, such as the impeccable research on Michael Hirst carried out by artist Peter Atkins who, with the assistance of Michael Hirst's widow Joy, has ended much of the speculation over the Hirst/Meadmore collaborations. You can read Peter Atkins' essay on Meadmore and Hirst in the 'Mid-Century Modern: Australian Furniture Design' catalogue.
It's fair to say that it's easy to make mistakes when trying to make an attribution, but I believe that there is much more at stake here. An incorrect attribution does more than disappoint, it also denies the original designer their rightful place in our design history.
Dining table, designed by Clement Meadmore, c.1952. Dining table, designed by Woods Williams Pty Ltd, c.1955.
A good case in point is the 1950's kitchen table (see above) originally listed as a Clement Meadmore design at a prominent Melbourne Auction house in 2014. At first glance you might think you have discovered a new Meadmore design. It has similar features to a dining table designed by Clement Meadmore in 1952. But after a bit of research it turns out that it's not a Meadmore design but part of 'The Summit Group' designed and manufactured by Wood Williams Pty Ltd in Melbourne.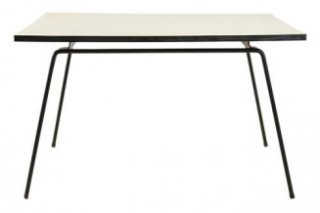 Original advertising flyer, Woods Williams Pty Ltd, c.1955-60.
The company, which started out as Woods Williams & Associates in 1952, offered a 'made to order' service and manufactured a version of Meadmore's basic corded chair in 1953/54, so you can see how easy it would be to assume the table was a Meadmore design. But Woods Williams & Associates also had an in-house designer and produced designs for other companies such as Sydney based furniture company Summertone. What's important to note here is that Woods Williams & Associates company was dissolved in June 1954, and Lawrence Woods continued to operate the business under the name of Woods Williams Pty Ltd. This information also helps in dating the 'Summit Group' table. The business later moved to bigger premises and produced a wide range of steel rod furniture including a variation of the Butterfly/Hardoy chair and a diverse range of kitchen/dining settings in the popular styles of the period.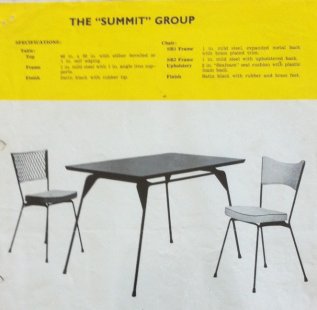 So how is that there are Meadmore corded chairs and stools that carry Woods Williams and Associates? My guess is that when Meadmore sold his 'Meadmore Originals' business to Kenneth W. McDonald to fund an overseas trip in 1953, it was perhaps McDonald who initially had the Meadmore designs manufactured by Woods Williams and Associates. In around 1955 McDonald set up a 'Meadmore Originals' factory in South Melbourne and continued to add new designs, most likely designed by himself.
It would appear that many auction houses simply rely on information supplied by the vendor and their in-house expert, but mistakes do happen and I was pleased to see that the auction house in question, after being presented with the evidence, amended their listing of the mis-attributed Meadmore table before the auction date.
Console designed by Peter Hayton and manufactured by Hayson furniture, Melbourne. C. 1960's.
Another good example of mis-attribution is Hans Hayson. After having a chat with Melanie and Peggy Hayton, we discovered that Hayson furniture was actually designed and co-owned by Peter Hayton in Melbourne. And yet, auction houses, dealers and eBay sellers continue to make the common mistake of attributing Peter Hayton's Danish inspired designs to 'Hans Hayson', a designer whom little is known about. I recently saw a Danish inspired timber bedhead on ebay with a label reading 'a Hans Hayson original', so it would appear that there is a Hans Hayson. So with two Hayson companies making Danish style furniture in Australia, it's easy to see the source of the confusion.
There is still a great deal of research to be done. Everyone has a part to play, and when you know a dealer, auction house or gallery has got it wrong, it's important to tell them and set the record straight. We owe it to the original designers to make sure that their work is documented and included in our design history.
See also:
Share this article
Related Posts