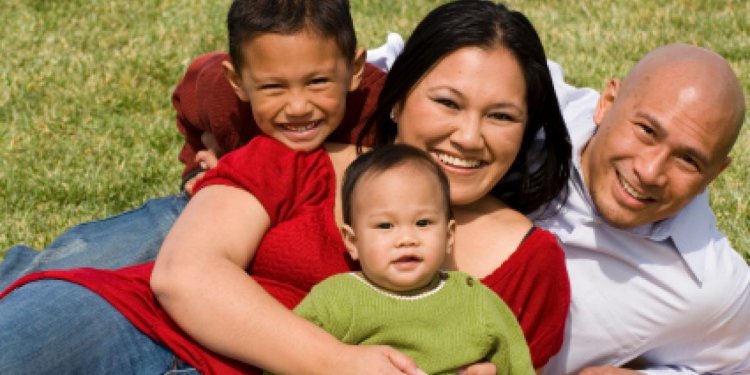 Australian family traditions
The head of the household would carve the roast at the table, serving thin slices of meat onto each plate and the vegetables would be passed around for each person to help themselves. It was the formal meal of the week, usually following church, and often included the extended family - grandparents, aunts, uncles and cousins - dressed in their 'Sunday best'. Dessert was usually a hot pudding such as the humble bread and butter pudding, an apple crumble with cream, or baked apples.
The next day, the Sunday roast would do double duty by being sliced and served cold in sandwiches or being diced and mixed into a batter to become lamb fritters, thickish 'pancakes' of lamb cooked in butter in a hot frypan.
Australian family meals in the 1940s and 1950s reflected Australia's then largely Anglo-Saxon society:
Meat was always the basis of the meal and it was cheap and plentiful. In many homes, it was served at each meal - sausages or bacon at breakfast, a lamb casserole or Irish stew for lunch, followed by steak or a mixed grill at night.
Vegetables were predictably the same, invariably boiled or roasted. Potatoes, pumpkin, peas, carrots and beans were the mainstays, supplemented with what you grew in the garden - chokoes, tomatoes, silverbeet, leeks. The only herbs were mint and parsley; salads were not considered proper meals. Bread generally accompanied each meal, spread thickly with butter. It was white, unsliced, sometimes square or high-top.
You were not late for meals, for there was no microwave to re-heat meals. There was no fast food, no home-delivered pizzas or frozen dinners (KFC was the first chain to arrive in Australia in the late 1960s).
Freezers and fridges were small in capacity, with freezers generally holding a couple of long metal ice cube trays and perhaps small slices of ice cream.
Families rarely ate out. In the suburbs, the only place to eat out was the local Chinese restaurant, or the fish and chip shop where you ate the meal wrapped in newspaper.
Dinner in the 1950s
Roasts, steaks, chops, sausages
Potatoes
Peas or beans, carrots
Jelly and cream
Canned fruit with cream
Dinner in the 2000s
Pasta with sauce or
Chicken and vegetable stir-fry
Main meal salads such as lentil and beetroot OR pumpkin, spinach and feta
Boiled rice or noodles
Yoghurt
Sticky date pudding or premium ice cream
Eating out in the 1950s
Chinese restaurant serving Australianised dishes like chop suey, chow mein, fried rice
Fish and chip shop
Eating out in the 2000s
Fast food outlets (McDonalds, KFC, Hungry Jack, Pizza Hut, Pizza Haven, Eagle Boys, Subway)
Gourmet pizzas
Sushi and noodle bars
Theme restaurants (Wagamama's, Planet Hollywood, Hard Rock Cafe, Lone Star, Hog's breath, Keg )
Thai, Japanese, Mexican, Italian restaurants
Modern Australian cuisine with its East-West influences
Café fare (Turkish melts, wraps, quiche, breakfast eggs, muffins, friands, slices) with cappuccino or café latte
Heat and eat, grab and go
For many reasons, the traditional family meal has declined in Australia since the 1950s and with it goes that interaction that was so much an essential part of family life. Sociologists fear that families today are losing their communication skills, no longer allowing themselves the opportunity to sit down at the end of a day and talk, let go, laugh, argue and solve problems.
Today family meals differ in the following ways.
Life in the fast lane
Families tend to eat in shifts, fitting meals in around sport, hobbies, school activities and the hours of working parents. We make greater use of frozen, chilled and packet dishes that are simple to heat and that require minimal cooking skills or rely on partial pre-made ingredients like pasta sauces.
Life is casual
Meals are less formal than in earlier generations with many being munched in front of television, at the kitchen bench or outdoors.
Fresher and lighter fare
Meals have become lighter with more emphasis on salads, chicken, pasta, stir-fries and vegetarian dishes.
Snacking
Meals have become smaller and more frequent as we tend to snack between meals (grazing). The distinction between a full meal and a snack is blurring in contrast to the 1950s concept of three 'proper' sit-down meals a day.
Eating out more
In 1995, Australian families spent 33 per cent of their total food bill on eating out and take-aways (compared with 21 per cent a decade earlier). In that year, they purchased 1.1 billion take-away/fast food meals-around 64 meals per head (Source: BIS Schrapnel Fast Food in Australia, 2008).
Take-aways have become cheaper and more popular - eight out of 10 people ate fast food at least once a fortnight that year (BIS Shrapnel 2003). In 2003, 4.4 billion meals and snacks were purchased as take-away. That's equivalent to around 200 meals per person a year.
Chilli heads
Ethnic influences are strong in meals today - from Thai, Mexican, Cajun, Indian, Moroccan and Japanese. In fact, Italian and Chinese fare have become mainstream cuisines for Australians. Families cook an Asian stir-fry one night, followed by Italian macaroni the next and Mexican tacos the next.
What's new?
Variety is a key driving force. Long gone are the days of meat and three vegetables every night for dinner.
adopt me pets drawing
people pets
pets r inn
tea pets
are bearded dragons good pets
habitica pets
can raccoons be pets
ark shoulder pets
pets near me
big al's pets
wow hunter pets
pictures with pets
craigslist oahu pets
craigslist dayton pets
pets r family
wonder pets tuck
pets in adopt me
craigslist nh pets
craigslist greenville sc pets
pets best insurance reviews
pot bellied pigs as pets
pets and pals
are chinchillas good pets
craglist pets
pets and pals
county pets
craigslist buffalo pets
wonder pets cast
food for pets
craigslist pets knoxville
scribble scrubbie pets
disney pets
sims 3 pets
ebay pets
pillow pets pig
irresistible pets
vca pets are people too
lost pets champaign urbana
pets alive toys
pets 2
pets best login
el paso craigslist pets
zhu zhu pets
wonder pets flyboat
birmingham craigslist pets
pampered pets
are hamsters good pets
dees pets
pets wow
best lizard pets
adopt me new pets
exotic pets near me
world of pets game
nationwide insurance for pets
craigslist fresno pets
weird pets
pets for free
craigslist pets knoxville
rats as pets
corvallis craigslist pets
do wombats make good pets
peaceful pets
sea of thieves pets
no more homeless pets
southwest airlines pets
zimmers pets
houses for rent that allow pets
craigslist pets el paso
terraria pets
pets shots
chewys pets
craigslist bloomington il pets
urns for pets
hotels that accept pets
corvids as pets
ksl pets
elf pets reindeer
fish pets
craigslist huntsville al pets
craigslist tijuana pets
ebay pets
snowball secret life of pets
bakersfield craigslist pets
quokkas as pets
ark shoulder pets
are guinea pigs good pets
kelly's pets
pets come first
wenatchee craigslist pets
ebay pets
craigslist pets ct
craigslist orlando pets
pot belly pigs as pets
are ferrets good pets
priceless pets
rc pets
league of super pets
village pets
craigslist pets brownsville
little live pets butterfly
pets in spanish
pet city pets
all pets supply
rainbow bridge pets
spokane craigslist pets
craigslist athens pets
pets without parents
world of pets norris nuts
Share this article
Related Posts