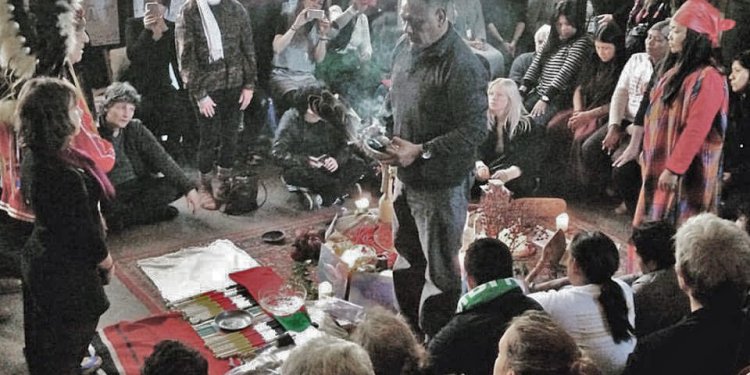 Indigenous Practices
The Netherlands Organization for International Cooperation in Higher Education / Indigenous Knowledge (NUFFIC/IK-Unit) in co-operation with UNESCO's Management of Social Transformations Programme (MOST) has established a in 1999 which initially contained 27 best practices. Through the second phase (2001-2002), 22 cases were newly added to the database.

This database is part of the MOST database of Best Practices, which concentrates on poverty alleviation. It contains examples of successful projects illustrating the use of local and indigenous knowledge in the development of cost-effective and sustainable survival strategies, covering Africa, Asia-Pacific, Europe, North America and Latin America & Caribbean. It also includes a geographical and thematic index and an index of institutions acting as indigenous knowledge resource centres.

NUFFIC (IK-Unit) and MOST have also produced two joint publications entitled "Best Practices on Indigenous Knowledge (1999)" and "Best Practices Using Indigenous Knowledge (2002)". They provide further details on indigenous knowledge including the selected practices, indexes and a list of resource centers. The publications are only available via Internet.
Definition of Indigenous Knowledge
IK can refer to the knowledge belonging to a specific ethnic group, for example: 'Indigenous knowledge is the local knowledge that is unique to a given culture or society. It is the basis for local-level decision-making in agriculture, health care, food preparation, education, natural resource management, and a host of other activities in rural communities.' Another useful definition is the following: 'Indigenous knowledge is the information base for a society, which facilitates communication and decision-making. Indigenous information systems are dynamic, and are continually influenced by internal creativity and experimentation as well as by contact with external systems.' Or: 'Indigenous knowledge is the knowledge that people in a given community have developed over time, and continue to develop. It is based on experience, often tested over centuries of use, adapted to local culture and environment, dynamic and changing.') to make sure that the information is complete and that the activity meets the general definitions mentioned above. If the information meets the basic technical requirements, it will be entered in the IK database which NUFFIC (IK-Unit) maintains. The description of the activity will then be sent to one or more independent referees who are known to be experts in a field relevant to the proposed best practice. These referees will decide if and when the practice is suitable for submission to UNESCO.
If referees need more information about a proposed best practice or have suggestions as to how it could be made suitable, they will contact directly the person who described the practice on a questionnaire. This person will also receive the referees' report. Best practices that are judged suitable will be submitted to UNESCO for inclusion in the MOST database.
For more information, please contact:
1. Former Centre for International Research and Advisory Networks (CIRAN).
Share this article
Related Posts