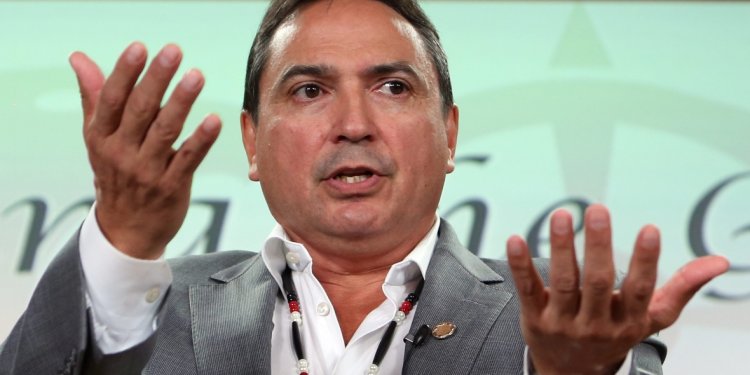 Who are the Aboriginal people?
According to the United Nations, there are approximately 400 million Indigenous people worldwide, making up more than 5, 000 distinct tribes. Together we are one of the largest minority groups in the world, spanning over 90 countries. While Indigenous Peoples total only about 6% of the world's population, we represent 90% of the cultural diversity.
INDIGENOUS PEOPLES HOLD 20% OF THE EARTH'S LAND MASS. THAT LAND HARBORS 80% OF THE WORLD'S REMAINING BIODIVERSITY.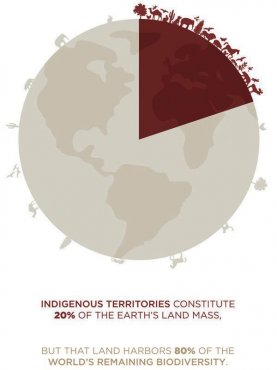 DEFINING INDIGENOUS PEOPLES
There is no rigid definition of what makes a group Indigenous, but the United Nations and the International Labour Organization have outlined a few characteristics that usually define an Indigenous group:
● We are descended from the pre-colonial/pre-invasion inhabitants of our region.
● We maintain a close tie to our land in both our cultural and economic practices.
● We suffer from economic and political marginalization as a minority group.
● A group is considered Indigenous if it defines itself that way.
Each Indigenous group is unique. We speak thousands of different languages, and our traditions are as diverse as our lands. However, there are basic principles that all Indigenous communities share. These principles are the foundation of all Indigenous practices, and it is because of them that our economies and our societies are equitable, balanced, and sustainable.
Given that Indigenous lands contain so much of the world's natural assets, why are we not the wealthiest, healthiest people on Earth?
The answer is clear: we are not simply losing control of our assets, our assets are being stripped from us. At the same time, we are systematically denied access to the legal and political tools to secure our rights. This is the single most unifying issue for all Indigenous Peoples. Regardless of where we live, Indigenous Peoples are suffering from eviction, violence, exclusion, discrimination and disenfranchisement, leading to poverty, health issues, and the destruction of our cultures. Perhaps most detrimental is the widespread perception that we lack the capacity to take care of ourselves. We have been prosperous for the vast majority of our history, and the loss of that prosperity is the only possible result of being completely stripped of our resources and our rights. The same would become of any civilization on Earth if it were to experience the same asset-stripping.
The perception that Indigenous Peoples lack capacity not only leads to further marginalization, it prevents us from working effectively with non-Indigenous partners, and from acquiring the capital to create change for our communities.
Share this article
Related Posts