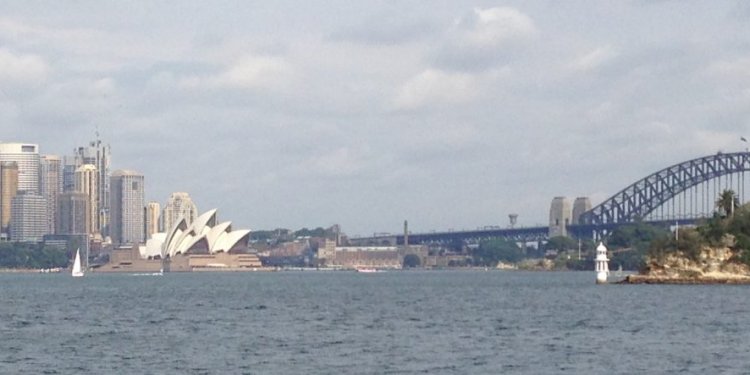 Australian Language and culture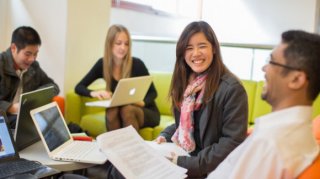 Improve your English while learning about Australian society and culture at the University of Technology Sydney (UTS) — Sydney's city university.
Spend one or two sessions developing your critical reading, writing, speaking and listening skills in English in an exciting environment. During the course you'll investigate Australian society and culture, workplaces, the media, the natural environment and popular culture.
The course is taught by the Faculty of Arts and Social Sciences, which specialises in Communication, Education and International Studies. We have a focus on integrating knowledge with practical application for industry and the professions, particularly in communication and media, languages and culture, and teacher education.
Subjects and structure
Three (eight credit point) subjects are offered each session (Autumn and Spring) with three subjects comprising a full time academic load in the Faculty of Arts and Social Sciences at UTS.
Australian Language Studies
Develop your oral and written English while learning about Australian society, culture and out education system.
Australian Media
Investigate, interpret and respond to texts and genres in Australian film, television, and digital media (websites), while engaging with recurring themes and issues that reflect Australian Indigenous and migrant identities.
Australians at work
Develop your critical reading, writing and oral skills while learning about Australian workplace and business cultures.
Australian conversations
Learn about the key genres relevant to participation in an Australian tertiary education environment.
Performing Australia
Investigate the way key concepts in Australian cultural identities are expressed in writing, performing and visual arts.
Natural Australia
Develop academic literacy while learning about Australia's natural environment, including meanings attached to land, landscape, beach and bush; concepts of native, introduced, companion and feral species; patterns of population, consumption and waste; and the ways in which Australians participate in green cultures and organisations.
Why do this course?
Learn English, and Australian language and culture at an Australian university
Learn from university academics who specialise in language and literacy education
Study in the heart of the global city of Sydney, close to transport links, shops and the entertainment area
Benefit from being a full member of the university with access to the UTS Library, Wi-Fi and computing facilities, student union, clubs and societies
Be guaranteed UTS student housing
Study subjects in the Australian Language and Culture Studies (ALCS) program for one session and then take an IELTS or TOEFL test while at UTS. Students who then demonstrate that they meet the UTS English-language entry requirements may apply to enrol in UTS faculty subjects in their second session via UTS Study Abroad and Exchange.
The student experience
"This program enables us to have a great experience at UTS, learning English through the study of Australian artists, geography and wildlife. All the classes stimulate our understanding and our writing skills. We mostly work in small groups so we can improve our ability to speak English. We also meet a lot of friendly classmates in a cool but still serious atmosphere. I really love learning this way!" — Floriane, France
"The classes here are completely different from those in Japan. I'm learning lots of things I didn't know before" — Haruka, Japan
"I strongly recommend studying at UTS. For the six months that I studied at UTS, I had a different and memorable time. Australian Language and Culture Studies is a good program for non-English speakers to learn English" — Yi Ru, Taiwan
Why study in Sydney?
Sydney brings together nearly five million people in an eclectic mix of cultures, races, religions and professions. It's known for being a tolerant city; welcoming people from all walks of life. The mild climate also allows Sydneysiders to enjoy the beauty of their natural environment whether surfing, playing sport, hiking, camping or enjoying festivals and cultural events. UTS is located in the heart of the creative industries precinct in Sydney, just a five-minute walk from Central Station.
Entry criteria
The program invites applications from eligible students every session. The program is made available to international Study Abroad and Exchange students to UTS who have an English language test score lower than minimum UTS English Language entry requirements.
The minimum English proficiency requirement in the Australian Language and Culture Program is
IELTS: 5.0 and above (all bands)
TOEFL Internet Based Test (IBT): 35 and above
How to apply
Students should apply for the ALCS program as a UTS Study Abroad or Exchange student and may study for one or two sessions in the program. General information on how to apply to UTS as an international student is available at the UTS International web site. Click through to Study Abroad and Exchange to start your application process. If your university is a partner of UTS, please consult with your home university Exchange program to seek approval and support.
Share this article
Related Posts