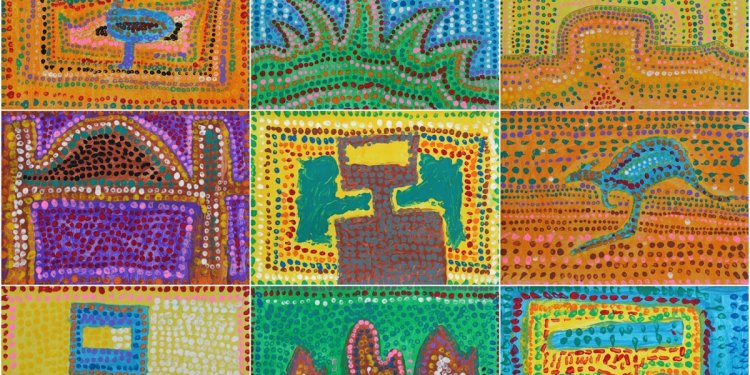 Australian cultural Icons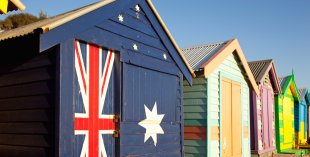 AUSTRALIANS LOVE THEIR ICONS. Whether it's the Big Banana in Coffs Harbour, a meat pie at the footy, Kylie Minogue in a disco ball or vegemite on toast, we are not ones to shy away from tradition. Music has also played a huge part in shaping the Australian culture, and here's a list the 10 most iconic Aussie songs.
1. True Blue - John Williamson
You cannot get much more iconic than this 1981 Australian folk song. The song is jam packed with Aussie slang lyrics and hidden meanings about mateship and the Australian way of life.
2. Down Under - Men At Work
This patriotic song topped the Australian, Britain and American music charts in the 1980s, giving the band instant success. Singer Colin Hay has said "The chorus is really about the selling of Australia in many ways, the over-development of the country."
3. Still Call Australia Home - Peter Allen
This 1980s ballad portrays a longing for the Australian home life. Versions of the song have been used in many advertising campaigns, such as Qantas and TasTV.
4. Khe Sanh - Cold Chisel
Released in 1978, this popular Australian song is regularly seen as a resonant symbol of the Australian culture. The lyrics focus on a bitter and disillusioned Australian Vietnam veteran who struggles to fit into society after returning from the war.
5. Great Southern Land - Icehouse
This single was released by Australian rock band Icehouse in 1982. Noted as one of the most enduring songs about Australia, it describes the hidden spirituality our country possesses, without reverting to over-worked cliches.
6. Beds Are Burning - Midnight Oil
This 1988 rock song hit not only the music charts, but also a few political nerves. The song is about giving Australian land back to the Aboriginal people in Western Australia.
7. You're The Voice - John Farnham
Released in 1986, this song is one of Farnham's biggest international successes. The song is crying out for unity and peace within the world, and was awarded the 1987 ARIA Award for 'single of the year'.
8. Sounds of Then - GANGgajang
GANGgajang are an Australian rock band formed in the 1980s. Although their success wasn't immediate, the band became instantly popular when Sounds of Then, otherwise known as This is Australia, was used as a promotion for the Nine Networks Station in 1996.
9. Better Be Home Soon - Crowded House
Crowded House are a very successful New Zealand/Australian based rock group formed in the 1980s. The band has had consistent commercial and critical success all over the world, and is a major contributor to Australia's music culture.
10. For The Working Class Man - Jimmy Barnes
Australian rock singer Jimmy Barnes released this hit song in 1985, from his self-titled album Jimmy Barnes. This song defines what it is to be an Australian, and is a tribute to the working class man of the 1980s.
11. Throw your arms around me – Hunters & Collectors
While the "romantic" versus "stalker" take on the lyrics may be debated among some critics, the 1984 song has remained a recognisable Aussie favourite and was named by APRA as one of the Top 30 Australian songs of all time.
12. Long Way to the Top – AC/DC
Complete with bagpipes and lyrics describing the inglorious side of making it big in "rock 'n' roll, " the iconic Australian rock song released in 1975 (and its time-capsule of a film clip) is entrenched as an Aussie favourite.
13. Solid Rock – Goanna
Shane Howard, who wrote the song in 1982, told the Sydney Morning Herald on 21 September 2012 that he experienced a "Great Awakening" while attending a corroboree at Uluru. The spiritual experience brought the idea of the song, which evolved to become more political after returning to Alice Springs and seeing "all the consequences of dispossession".
14. Pub with no beer – Slim Dusty
A light-hearted clasic Australian song released in 1957 describing what some might consider a nightmare.
15. What's my scene - Hoodoo Gurus
The song found its place at number three in the Australian music charts when it was released in 1987, and has been re-worked into many modern anthems, including for the Rugby League.
RELATED ARTICLES
Top Modern Aussie songs
Share this article
Related Posts