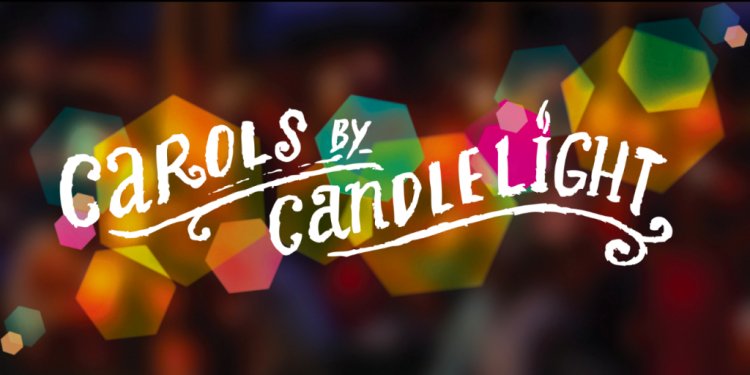 Australian Christmas Carols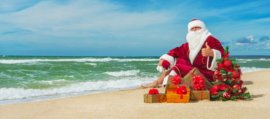 Dash with us through the bush in a rusty Holden ute, singing along to our ever-popular collection of all-time favourite Aussie Christmas anthems.
The great Australian Christmas song: During the festive season, nothing sweeps you Down Under like a sentimental Yuletide tune… Aussie style.
For expats in particular, Australian Christmas carols can at once brighten up a dull wintery northern hemisphere day and yet leave you in a flood of true blue tears. While we make the most of our chance to experience Christmas in another country – hopefully with some snow – it is Chrissy when we miss home the most and when these songs become more than a novelty; they are anthems.
And for our foreign friends – yes, Christmas time in Australia is bloody weird come to think of it! Everything is decorated with images of holly, snow and reindeer while we watch the thermometer reach for 40deg Celsius as Santa grabs his surfboard. That dichotomy is the inspiration for most of the songs and adaptations in the videos listed below. We hope they give you a jingly, jolly hint of what a true blue Aussie Christmas is like.
1. White Wine in the Sun (Tim Minchin)
In past years we have put a bunch of these songs up for a vote. Tim always wins. So now we just put him straight in at number 1. Done. Enjoy some searing socio-political critique before reaching for the tissues. This version is from his show at London's Royal Albert Hall.
2. Aussie Jingle Bells (Bucko & Champs)
The princes of the rurally cheesy, Australian bushy Chrissy ditty in their absolute prime. Their hot and dusty riff on the snowy classic is a pearler, and easily the best worst music video ever put to air by the ABC .. or anyone for that matter.
3. Christmas Photo (John Williamson)
"Yum, yum, pig's bum, Christmas pudding". Santa back in a ute, cricket out the back, and trying to get all the family into the annual group photo. And by the way, while Bucko & Champs are princes, John is the king of the bush at Christmas or any time of year.
4. How to Make Gravy (Paul Kelly)
Don't forget your incarcerated family this Christmas.
5. The 12 Days of an Australian Christmas (from yesteryear)
A cute adaptation of the classic, featuring various native Aussie wildlife and an Emu up a gum tree. But how did it get there?
6. Wiggly, Wiggly Christmas (The Wiggles)
Yeah, we prefer the original Wiggles too. Get down with the boys this Yuletide.
7. Six White Boomers (Russel Coight)
In years gone by we have insisted on the original version by Rolf Harris. These days though … hmm, yeah we'll go with this one instead.
8. Carol of the Birds – Orana (John Williamson and choir)
Here we get the king at the ultimate Aussie carol shindig, Carols By Candlelight, singing this most beautiful of Australian Christmas songs.
9. The Aussie Christmas Song (Robin Bate)
We stumbled on this little known jingle while surfing through YouTube. A bonzer little independent effort that captures the Aussie Christmas spirit perfectly.
10. The Three Drovers (Sydney Philharmonia Motet Choir)
For our final installment we offer up this traditionally styled Australian carol written in 1948 by John Wheeler and William G. James who composed a number of original Australian themed Christmas songs as an alternative to the usual snowy stuff.
To our readers who are away from Australia this Chrissy, we wish you all the joy the world has to give you, and maybe even some snow. For those of you back home, we love you and miss you … especially at Christmas.
Share this article
Related Posts