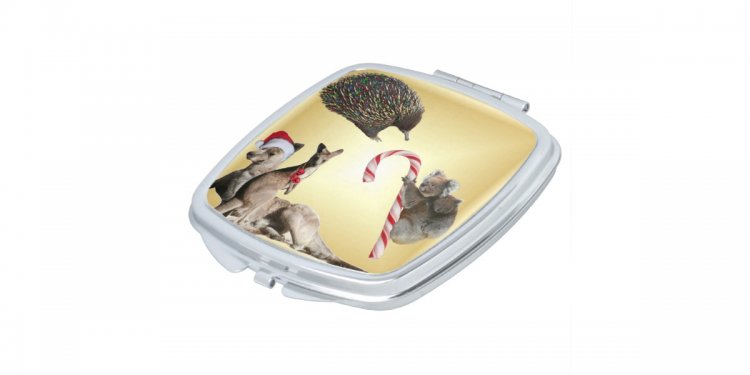 Australian Christmas animals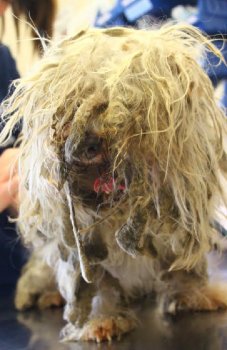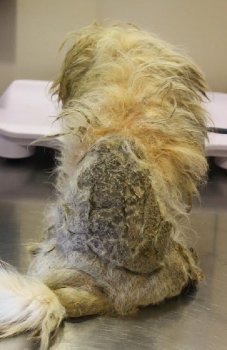 Ready for his forever home ... Alfie has been rehabilitated and is up for adoption. Picture: Supplied
AN anonymous phone tip-off led Australian inspectors to the rescue of this neglected dog, that is now one of many pets in need of a forever home this Christmas.
After staff went to an address where Alfie was, a woman there claimed he was a stray.
AWL NSW Senior Animal Behaviourist Rosalie Horton said Alfie looked like "one big mat" when he first arrived, and had to be sedated to be given a full proper haircut.
But it was not until they gave him a haircut that they also realised he was blind.
"It was like no one had ever brushed his hair and that's when we noticed he was blind, " she said.
"That's no way to live for an animal."
WARNING: Graphic images may upset some readers
Before his transformation ... Alfie when he first arrived at the AWLA animal shelter in Sydney. Picture: SuppliedSource:Supplied
After undergoing an extensive rehabilitation program, Ms Horton said Alfie is now ready for adoption.
"He is blind but he can see some shadows and can get his way around. He has toilet trained himself and he's really good to just hang with, " she said.
"He needed a proper diet, and he has a great appetite. He can hear if you're carrying something and will hold out to see what you've brought him. He's lively and puppy-like and pretty happy, he loves everything for a little guy who's been through the wars."
While Ms Horton sad that cases of such neglect happen, she said they don't want to see a case like Alfie's again.
Needing help ... Alfie is one of many animals who have been rehabilitated by AWLA. Picture: SuppliedSource:Supplied
"We never want to see that again, we act swiftly at this time of year to ensure the right owner goes with every adoption, and they've thought long and hard about the commitment needed."
"It's like taking in a new family member in, we make sure it's not like buying a gift where the novelty factor can wear off."
The AWLA and Purina has created a video showing some of their adorable dogs and cats waiting to be adopted.
AWLA's rehoming centres and rescue groups care for thousands of dogs and cats across the nation every year.
But those considering pet adoption this festive season must be aware of the responsibility that comes with adopting a pet.
Interim Executive Officer at the AWLA Stuart Gillies said: "The festive season is a busy time for animal shelters. We see an increased interest in adoption, which is great, but we are also extremely careful to ensure that people are being properly matched with pets for the long term."
All animals sold through AWLA are personality profiled (including behavioural testing), desexed, microchipped, flea and worm treated, vaccinated and have a full health check.
AWLA sell both mixed and purebred dogs and cats, aged from puppies and kittens through to senior animals.
Ms Horton said they use a number of approaches in their socialisation and rehabilitation training to ensure each animal is given every chance of being adopted.
"Not every animal that comes to us is broken or damaged goods. We tailor a rehabilitation program to each animal to ensure they are ready to be adopted.
"Christmas holidays can be a good time because it's when people are at home more often and there's time to settle in a pet."
NEW PET CHECKLIST
1. Research the type of dog or cat that is best suited for you and your family considering things like activity levels and size. AWLA shelters have trained staff on hand to provide advice on which animal best suits each household. Everyone in the family should come to meet the prospective four-legged friend including existing family dogs if applicable.
Share this article
Related Posts