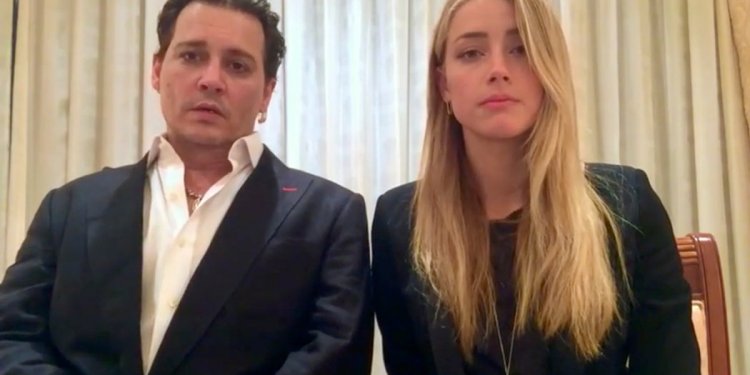 Bringing Animals to Australia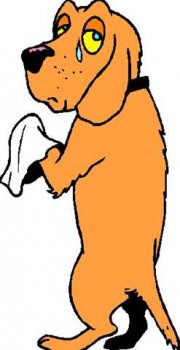 … and a lot of unhappy cat and dog owners as well.
It was only a few months ago that I wrote my post Dogs and Cats in Australian Quarantine: It's Good News, and it was very good news indeed. The big announcement was that for some qualifying dogs and cats, their stay in quarantine was to be reduced from 30 days to just 10.
Well, on 3 February 2014, those new rules came into force, which IS great. At the same time, DAFF announced on their website that visiting and exercising would continue as before.
Which was even better!
This meant that owners or their representatives could continue to visit their pets twice a week to say hi and have a smooch, and a further twice a week to walk and exercise their dog in one of the paddocks for 30 minutes.
Regular readers will know that my wife set up her company Dog Walks Pty Ltd six years ago so that she and her staff could offer visits and walks and much more. Her company has also provided special food for dogs and cats, they don't all like the standard dry food offered by quarantine.
Dog Walks also provided toys for pets to play with, additional bedding where required and photographs of cats and dogs from every visit offering great comfort to anxious pet owners concerned about the welfare of their furry friends.
For some, their pets are like their children, and the feedback that the Dog Walks team were able to give pet owners was, in some cases, invaluable. Mrs Bob has an email folder full of customers who said "We couldn't have got through it without you."
So what's the bad news?
Then, just a couple of weeks later, came a second announcement. Going forward under the new ten-day arrangement, visiting and exercising either by the owners or their chosen representatives would come to an end, taking effect as at today, Monday, 3 March 2014.
Under the new rules there will be no…
Walks for dogs
Cuddles for cats
Visits for either dogs or cats
No special foods
No extra bedding
No toys
And of course, no photographs
Nothing. You cannot even telephone to ask how your dog or cat is doing.
Exceptions
There are exceptions to the above, of course. If you feel your pet does require a special diet, and remember anything that is wet and comes in a tin is regarded as special by quarantine, then you can complete a "special needs" requirement when applying for your permit.
You will need to get your vet to make a statement outlining the animal's condition and therefore the reason for the special diet though. Once you've done all that, quarantine's own vet will have to approve your request and if all goes well, who knows, maybe Rover will get his tin of Pedigree Chum after all.
Want your pet to be exercised? Again, you will need to go through the veterinary approval process for that.
Mrs Bob did do some research on this, she looked at quarantine stations in the USA, Europe including the UK, South Africa, Singapore and even our close neighbours, New Zealand.
Every single one of those quarantine stations allow visiting during the quarantine period and some of them also allow exercising as well.
But no, not here in Australia.
Prison
So now when a cat or dog enters Australian quarantine, it really is like going to prison. A prison with solitary confinement.
Welcome to the dark ages.
Mrs Bob has lost her business due to this simple rule change, but she is not the biggest loser here. All the thousands of dogs and cats who come through quarantine in the near future and their owners are the ones that will suffer the most.
process of science biology
coffee mugs walmart
designer dress trends
dress dupe
trends for you
uk astronomy
class astronomy
lulus return policy
100 haircut
haven fashion
scientific method pictures steps
lazy clothes outfit design drawings
names of stars in orion constellation
green hair 2019
what is a science
trending songs right now
people in science
a good lifestyle
star names generator
lifestyle market
fashion and you
science and you
rice village coffee shops
if you coffee
coffee do
mid-ocean ridges
fashion high
haircut how
the cut by hair salon
constellation drawn and not
why do science
who science
black woman short hair name
out fashion
coffee ma
how many celestial bodies in our solar system
astronomy shows
science olympiad 2019 nationals
astronomy article
loan haircut
fashion 2015
social lifestyle
lifestyles of the rich and famous host
de trends
hair cut woman salon
trending topics twitter
brakeman's charlotte
what is in science
the game of lifestyle
no 1 haircut
coffee makers amazon
scientific methods video
gru meme fbi
astronomy units
teen outfit pinterest
haircut idea
the coffee game
uk casual fashion
science season
lifestyle india
info astronomy
science news articles
deep wine glitter dress women
3d haircut
science center hartford ct
d c lifestyle
science 10
fashion by he
my food lifestyle
college astronomy
foreign culture
the lifestyle list
kansas coffee company
trending current hashtags
why did facebook remove trending
trend to
uranus true symbol
study of stars
coffee shops near tempe marketplace
email trends
lifestyle rap genius
i own you coffee
barbershop near me
in the lifestyle
haircut bob
coffee shops in nashville
best coffee in
be's coffee
lifestyle house
s and s fashion
green lifestyle
guys haircut
fika coffee house application
2018 strange science
astronomy test
salt astronomy
i am doing science
open astronomy
science center phoenix
show trends
coffee house siesta key
this lifestyle
study of stars called
lifestyle table
fashion her
trends of 2015
astronomy hip
astrology signs dates
summer astronomy
urban coffee dallas
what is in coffee
rich haircut
lived in living style
time to science
health is a lifestyle
be trend
sciencebuddies.org
new best cut salon
coffee meets bagel login
videos astronomy
coffee shops chicago
j d haircut
article astronomy
lifestyle blogs
fashion is what
up haircut
science center los angeles
aerobic catabolism definition
over coffee
lifestyle green
haircut 100
local lifestyle
film trend
life of science
does fashion
more than just coffee
coffee week
to do science
line haircut
middle ground coffee shop
lifestyle look
coffee and you
2018 hair trends female
astronomy places
off fashion
area trends
astronomy lyrics
lifestyle uk
new haircut
two coffee
here's your coffee
coffee price
coffee men
astronomy august
80's haircut
lifestyle lyrics birdman
are you fashion
northeast coffee co
sky observation
astronomy 4 kids
hair studios boise
am life science
trending music 2018
the coffee club hull
coffee
fire haircut
haircut laramie
trending searches
2014 haircut
lifestyle land
fashion where
haircut look
coffee shop in times square
how haircut
easy haircut
micro mini bodycon dress
dress site
rumors two franklin nj
polyvore
trend news
ny haircut
trending now on twitter
coffee machine
astronomy gear
coffee man
Share this article
Related Posts