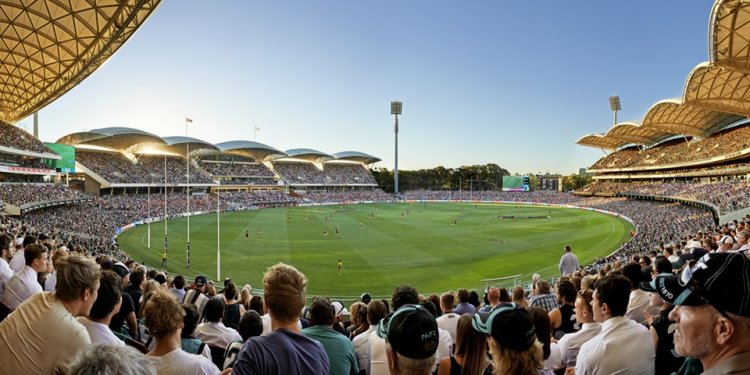 Sport culture in Australia
Australians like to think of themselves as sports obsessives, a nation of people who play hard, are loyal to their team and passionate about sporting endeavour. Stefan Grun looks at the background to this sense of national identity.
There are three main factors that define a culture - values, environment and reminders.
Values are those things which define behaviours the group deems are acceptable; environment is both the physical and social environments of the group; and the reminders are the stories we tell, visual reminders such as signs and symbols; and physical reminders or rituals.
View sport from these cultural perspectives and you won't be surprised why we Aussies find it to be so important.
Environment
First let's look at the environment. If you've been to the MCG to watch an AFL match, or cricket test match, you will know the power of sitting in the stands of this grand colosseum watching the gladiators do battle below. The history oozes from every nook and cranny and you can hear the ghosts of legends past regaling you of their amazing feats from summers and winters long gone. Just as it does from the stands and social clubs at any suburban or country football ground across the country.
In country towns the football and netball club is often the social heart of the town. Many old timers connect the demise of their country town with when the footy club folded and there was nowhere to go on a Saturday afternoon - sport was THE social fabric of the town. In the city, going to the footy is still a key social activity, connecting friends, families and complete strangers. Seeing a grown man passionately hug a complete stranger when their underdog team beats the premiership favourites never gets old.
Reminders
See also:
Share this article
Related Posts