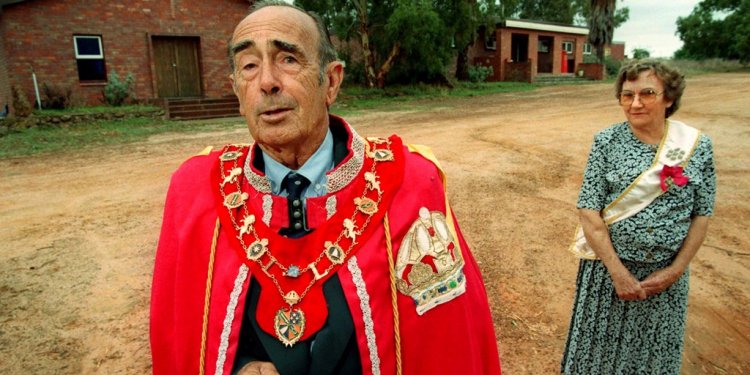 Country in Australia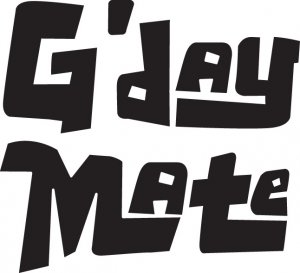 Australia Vs New Zealand: The Facts
For those of us who have travelled Australia or New Zealand we have become aware of a constant battle (or banter) that has forever taken place between Kiwis (New Zealanders) and Aussies (Australians... if you hadn't already picked up on that).
Both countries are a backpacker's dream; beaches, weird animals, good looking locals and a relaxed "it's all good" attitude. But it's about time we solved the great debate – which country is better?
We have selected 8 controversial topics that have forever sparked debate among the two nations. These topics have undergone a series of in depth analysis and tests. These were the results:
1. 'Fush and Chups'
From the very dawn of time both Kiwis and Aussies have made fun of each other's accents. Aussies are accused of being lazy for shortening their words. For example, Afternoon = Arvo, Barbeque = Barbie, McDonalds = Maccas. Whilst Kiwis have a unique accent that causes confusion between 'I' & 'U' as well as 'I' & 'E.'
FACT: We believe that rivalry based on accents is an inevitable argument bound to happen between most nations within the world. However in the event that a Kiwi says 'SEX' when answering the question 'How many sausages would you like?' – we think the Aussies have one up on them!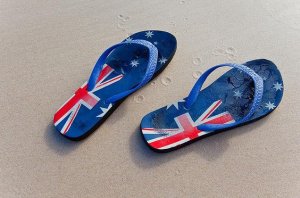 WINNER: Australia
2. Thongs Vs Jandals
Before you fall off your seat – a 'Thong' is slang for a form of footwear worn by most Aussies & New Zealanders. The 'Flip Flop' is a rubber shoe that is great for summer! You will find this form of footwear on every Kiwi & Aussies shoe rack. The Aussies use the term ' Thongs' whilst the Kiwis use the term 'Jandals.' 'Jandal' is short for Japanese Sandal whilst the origins of the term 'Thong' are unknown.
FACT: New Zealand actually invented the rubber Flip Flop so the point must go to them.
WINNER: New Zealand
3. Who eats more Meat Pies?
Both Kiwis and Aussies claim to be the Meat Pie capital of the world! In Australia, the meat pie is the "traditional" meal offered at most sporting matches. This delicious treat was once declared by a former Australian Premier as the 'national dish, '. Whilst in New Zealand, the meat pie is so popular that you can find them at every McDonalds restaurant.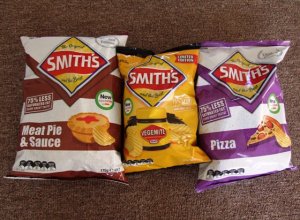 FACT: On average, Australians consume 12 pies per year whilst neighbouring Kiwis consume 15 pies annually.
4. Who has more Sheep?
Like the battle between Wales & England, Kiwis have forever been the centre of 'sheep shagger' jokes from the Aussies.
FACT: Although there are more sheep per person in New Zealand (5 sheep for every person), Australia actually has more sheep! There are 110 million sheep in Aus whereas New Zealand has only 40 million.
WINNER: Australia
5. Who invented the Pavlova?
For those of you who have yet to try a Pavlova – it is a meringue based cake filled with cream, fruit and goodies! Ask a Kiwi or an Aussie who invented the delicious treat and each will provide an alternate answer.
FACT: The desert was named after Russian ballerina Ana Pavlova who toured both New Zealand & Australia. It has been claimed that a chef in Wellington invented the desert for her in 1926. She then stayed at a hotel in Perth where the Chef published a recipe for the treat a few years later which gave popularity and recognition. However, history dates the first ever pavlova to be made in New Zealand.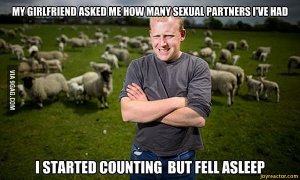 WINNER: New Zealand
6. Australia has more dangerous animals
Australia is home to the most venomous animal on the planet – the Box Jellyfish... along with 93 types of poisonous snakes, 15000 species of spiders, the Crocodile, Dingos, scary birds such as the Emu & the Cassowary and who knew the Platypus was poisonous? New Zealand however has no poisonous snakes! The scariest creature is the native Kiwi bird the Kea – but he just likes to eat the rubber off car windows!
FACT: All of this is true. But as Australia seems to pull it off we thought we'd give them a point. Also they have the weird native animals: Koalas, Kangaroos, Wombats, Platypus, Emu... you get the picture.
7. Which country has the best Landscape?
This is a hard one! New Zealand is centred on volcanic activity which makes for beautiful lakes, mountainous peaks & in Rotorua – bubbling bright orange, bright green & turquoise blue volcanic crater lakes. You will also stumble upon the south island's Fiordlands & Sounds – stunning! Travelling the North Island and Abel Tasman you will also find some of the most amazing beaches: Hot Water Beach with 60 degree hot pools, black sandy beaches, golden sand & the surf beaches of Raglan & Gisborne.
Australia however is home to 2500km of Surf Coast from Melbourne to 1770 alone, the Great Barrier Reef, the big red rock in the centre, the rugged West Coast, the Tropics, over 8000 islands, the watering holes & waterfalls in the north & the red, sandy Outback.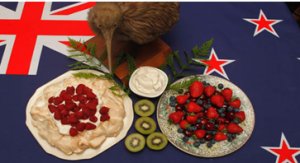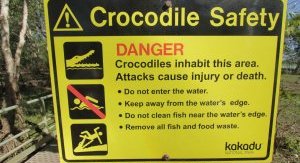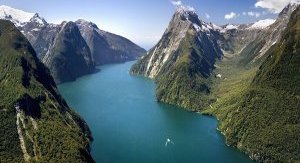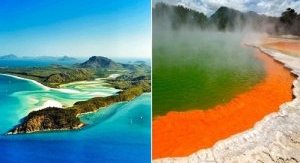 cityview apartments pittsburgh
cityview hop on hop off boston trolley map
heights of cityview apartments
cityview des moines iowa
henry cisneros cityview
coventry at cityview fort worth
cityview garfield heights
cityview at riverwalk knoxville
cityview at soco
cityview trolley tours key west
hotels near cityview lanes fort worth
heights of cityview fort worth
cityview hotel
cityview hotel hong kong
cityview san antonio
www cityview com
cityview orlando
cityview family physicians fort worth texas
cityview cash payday loans
www cityview
hyatt place fort worth cityview hotel
cityview on meridian indianapolis
hong kong cityview hotel review
cityview condos knoxville
charleston at cityview
the cityview racquet club
cityview dbss
durham at cityview apartments houston
5900 cityview blvd. fort worth tx 76132
cityview family physicians fort woth
cityview church 78681
kline ave, cityview
cityview plaza garage san jose phone number
hotels in ft worth tx cityview area
59 cityview ave
marriott courtyard cityview fort worth texas
cityview real estate
cityview hayward
augusta at cityview apartments houston tx
16818 cityview place
cityview dallas
cityview hop on hop off trolley boston
cityview bible
cityview boston trolley tours
cityview church forestville
cityview on meridian indianapolis
alexan cityview austin
cityview hotel sunway
anatole at cityview
main event cityview
la quinta cityview fort worth
cityview apartments detroit
cityview care center fort worth tx 76132
cityview park
cityview medical derry
heights of cityview apartments fort worth
cityview church avon
cityview bowling fort worth
cityview kowloon
hyatt place cityview fort worth tx
the cityview room at gwu
cityview nursing facility berwyn illinois
cityview
cityview hospital
cityview magazine fayetteville nc
cityview bible church round rock
cityview apts
amherst at cityview houston tx
cityview best of 2015
cityview church pearland
cityview place apartments richmond va
cityview church keller tx
5900 cityview blvd, fort worth tx 76132
cityview des moines
cityview church phoenix
cityview hotel holland mi
cityview church minneapolis
pei wei cityview
cityview st louis
Share this article
Related Posts