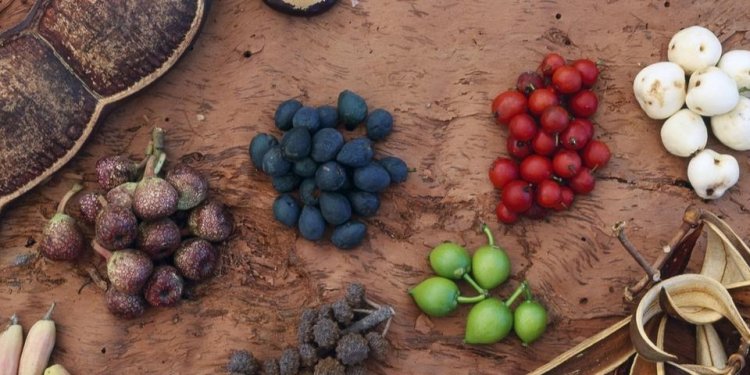 What Food does Australia Eat?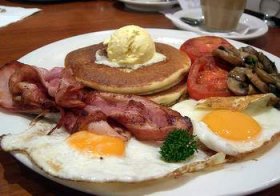 > So, what's on the menu Down Under?
What do Australians eat? All types of food, a truly diverse range of dishes are on the menu.
With people coming from extremely diverse backgrounds, it is very hard to say that there is a specific cuisine.
But of course there are dishes which can be considered as typical Australian food.
People eat a lot of red meat, especially beef. And no wonder, as the beef in this country is among the best in the world. Lamb is also a favourite food and so is pork.
Chicken and fish are very important in Australian diet. Pulses and vegetables are eaten as side dishes or as mains. It all depends on tastes and habits.
What Do Australians Eat for Breakfast?
Then on the way to work they pick a cup of coffee or latte. Australian food culture includes the cafe culture with infinite varieties of the strong beverage.
For those who love the black hot beverage but want to avoid staying awake late at night, mix your coffee with the Australian native roasted wattle seed. Your cuppa will have a nice chocolatey and nutty taste that enhances its flavour.
Search for the versatile wattle seed on Amazon.
Why versatile?
Because you can do so much more with it: combine it with other ingredients when you're baking your cakes, add in sauces, sprinkle it on a steak before cooking, use it in desserts.
Photo courtesy of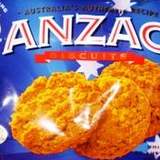 If breakfast is on the rush on weekdays, weekends are for the lavish breakfast with bacon and eggs, roasted tomatoes, freshly squeezed juice, fluffy pancakes with blueberries and honey or ice cream, yum...
What Do Australians Eat for Lunch?
Some carry their lunch box at work. It is mainly sandwiches, wraps or left-overs from the previous night's dinner.
Others go to food courts or small eateries and have a quick dish. The variety is overwhelming: Chinese stir fries, Vietnamese or Thai food, Indian curries, Italian pasta, Turkish kebabs are just some examples.
Are you after something that can add typical Australian flavour to your food? Try the high quality native herbs and spices. Click on the Amazon images on your right or search for them in the box above.
What Do Australians Eat for Dinner?
This is the main meal of the day. It can be pasta, stir fry, steak, fish, salads. Generally something that can be ready quickly.
The roast has its special place, on Sundays. There's more time available to cook a family meal and everyone is at home to sit together around the dinner table.
Share this article
Related Posts