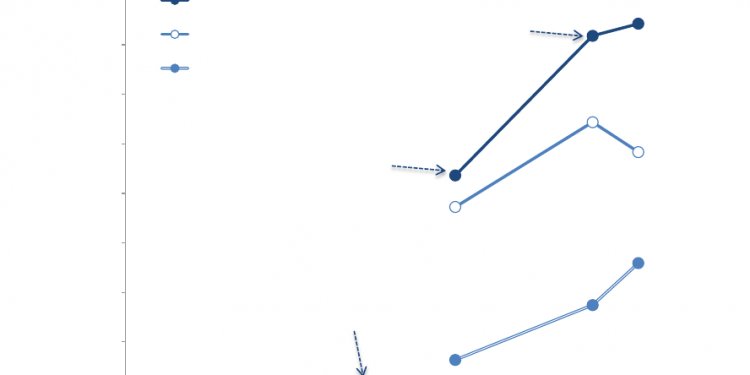 Race and Ethnicity in Australia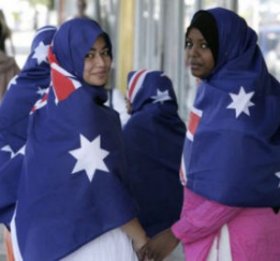 By Ghali Hassan. Axis of Logic
While most Australians rightly believe that Australia is a multicultural nation, in reality multiculturalism is encouraging divisions, discrimination and racism. Australia needs an inclusive multicultural policy to dismantle "white" dominance and unite Australians.
| | |
| --- | --- |
| | Australian citizens in an Australian-flag hijab. |
Since the early 1970s, Australia has embraced multiculturalism and prides itself of being a multicultural nation. After abandoning the "white Australia" policy, Australia has become one of the most culturally-diverse countries on the planet. However, multiculturalism, as a government policy, is promoted not because it is good, but because it serves the ideology of the ruling class, enforces white dominance and protects white privilege. Hence, Australia's white Anglo-Saxon elites have an interest in investing and maintaining a marginalised "ethnic" or "other".
Furthermore, there is a tendency among white Australian elites that Australia must remain a white Anglo-Saxon society controlled by a wealthy white ruling class. This is despite the fact that 44 per cent of Australians are born overseas, or have an overseas-born parent. Only whites (preferably Anglo-Saxons) are Australians and only whites have access to good jobs and justice. Multiculturalism is an anti-culture that identifies white Europeans as "Australians" and the rest as the "ethnic Australians" without identity. Ethnic Australians are told to "assimilate", but cleverly divided, weakened and put in "their places", in segregated communities.
Successive Australian governments, particularly under the Liberal/National Coalition, have failed to promote racial harmony and provide programs to help disadvantaged Australians and new immigrants obtain employment and integrate into the Australian community. "We are not an economically equal society by any means. There are sizeable pockets of considerable social disadvantages to be found in every state, especially among Indigenous communities and in older industrial and regional areas", writes Wayne Swan, the Australian Deputy Prime Minister and Treasurer. (The Monthly, March 2012). Australian multiculturalism did little to eliminate racism and discrimination against minorities, including Indigenous Australians.
tradefair international
christmas memes
what the business plan
coworking space dublin
stylish recycling bins
cryos international
international postage
christmas vacation
the magpie society one for sorrow
signal feature has worldwide
quantum entanglement communication
pleasingly stylish crossword clue
what are business principles
cake international 2022
poster international women's day
nonverbal communication percentage
law society login
how to make business cards
Share this article
Related Posts