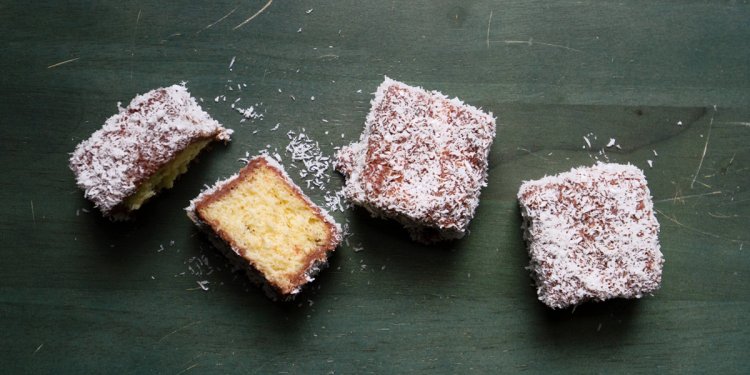 Christmas Customs in Australia
Please read this information page before you search for Australian Christmas traditions.
It will assist you to understand the structure of Australia.
Our traditions include Carols by Candlelight in the parks and gardens of most cities and towns, the mailing of Christmas greeting cards to friends, many of whom we have not contacted since the previous Christmas. To facilitate this Australia Post issue a series of Christmas postage stamps which allows mailing of greeting cards at a reduced postage rate. Our sporting traditions are a cricket match at the Melbourne Cricket Ground and the start of the Sydney to Hobart yacht race.
In Melbourne one of the traditions associated with Christmas is the Myer Windows (Myer is a large departmental shop). Each year they do up their windows to tell a story (not always a Christmas story) with animated characters etc. Some examples of prior years may be seen at this history site.
It is always a treat for the family to head into the city (often at night) and see what wonders Myer have created each year. People who grew up with this tradition and now have children of their own still enjoy this family excursion with their children.
Begun in 1933, the Adelaide Christmas Pageant is a parade held annually in early November every year. It attracts crowds of over 400, 000 and is televised to millions more. Recognised as an heritage icon, the pageant is a state institution and is sponsored by six local credit unions.
December 2006 Lyn, NSW wrote:- Another uniquely Australian tradition. Each year someone (I'm not sure who) drives around in a decorated Holden ute with a Santa in the back in full dress handing our lollies to the kids in the street, maybe it's local to Milperra, but friends say they remember similar in their childhood suburbs.
See also Australian damper which is a traditional Australian bread, made without yeast, and commonly made on a campfire. It comes from the early settlers and those working in the outback in later years.
One winter evening in 1977 a tradition was established in the Blue Mountains, which are only two hours drive from the centre of Sydney, when a group of Irish visitors, experienced a fall of snow. It reminded them of Christmas back home so they asked the management if they could arrange for them to have a traditional Northern hemisphere winter-style festive dinner.
The next night they were served their hot Christmas dinner, complete with all the trimmings, and were so delighted that the group returned again the following year.
Tourists staying overnight enjoy the delicious Yulefest dinners, roaring log fires and might be lucky enough to experience the occasional winter snowfall or a visit from Santa.
This winter entertainment has spread to many parts of Australia as "Christmas in July" where a Christmas style function is held. It takes the form of a lunch or dinner with all the traditional northern hemisphere Christmas foods including colourful streamers, party hats and whistles.
Tradition's back on the menu
The Sun-Herald Newspaper, Sunday 23 December 2007
Revellers appear to have gone cold on their love affair with Christmas Day seafood lunches, with turkey sales the highest in years - and the birds are getting bigger.
An Australian National Retailers Association survey found more than 40 percent of people would have a roast for Christmas dinner, more than 20 per cent would have cold meat and salad, and 14 per cent intended to fire up the barbecue.
Turkey sales at ACButchery in Leichhardt rose to 1500 this year, compared with 1000 last year.
Tony Jenkins, owner of TJ's Quality Meats in Balmain, said he had received more than the usual number of orders for turkeys this Christmas.
"I think maybe a bit of the old Christmas spirit is coming back; that feeling that we all need to stop and sit down and have a nice meal together, " he said.
"I've been overwhelmed this year. I'm as busy as a bee in a hive."
"I sell mainly organic turkeys and I think a lot of people are standing up now and saying they want things to be traditional, clean and green."
Woolworths spokesman Benedict Brooke said small stuffed turkeys had been popular in previous years, but this year more people were buying large turkeys without stuffing.
Thank you for your wonderful website,
I just wanted to point out that Christmas traditions (like everywhere) vary from family to family and region to region.
I grew up near the beach and although we sent a lot of time there we would never consider visiting the beach on Christmas Day, we were to busy visiting family.
However it seemed that a lot of our friends that had migrated from England do visit the beach on Christmas Day, possibly because they only had their necular family to consider.
when does the movie good deeds come out
good deeds atlanta
idris elba no good deeds
good deeds movie music
bible verses about rewards for good deeds
good deeds day 2020
good deeds do not exist
good deeds online subtitulada
define good deeds
abigail mac does good deeds!
good deeds without recognition
oprah winfrey good deeds
tyler perry good deeds full movie free online
good deeds release date
good deeds movie release date
good deeds movie 2014
don't do your good deeds publicly
watch tyler perry good deeds movie online free
good deeds film location
michelle obama good deeds
watch good deeds online megavideo
good deeds full movie megashare
what displays animals, displays the good deeds of a family, and represents the ancestors?
good deeds insurance
good deeds society mn
good deeds that people do
don't do good deeds to be seen
good deeds dvd redbox
good deeds dvd release
good deeds by police officers
doing good deeds to others
tyler perry good deeds movie download
watch free good deeds
good deeds thesaurus
good deeds movie synopsis
Share this article
Related Posts