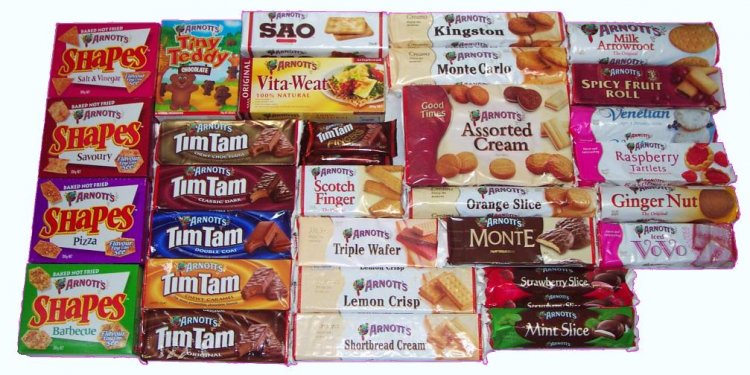 Aussie Christmas Food
Kick off the festive season with our spectacular modern feast.
Grab the December issue of taste.com.au magazine from Thursday 12 November for our complete Aussie Christmas feast, plus loads more delicious ideas to take you through the festive season.
Including a succulent Spiced Pineapple & Sake Glazed Ham, luscious Seafood Salad, Whole Roast Cauliflower, Baked Sweet Spuds and irresistible Kingfish Tostadas and Oysters to start, we've got something to keep everyone happy! Finish the day with our glorious Lime & Blackberry Cloud Cake, filled with hidden bursts of juicy berries.
Can't wait to get started? Here's a sneak peek!
Lime & blackberry cloud cake
serves 8-12 | prep 50 mins | cooking 1 hour
375g (2 1⁄2 cups) plain flour, sifted
3 tsp baking powder, sifted
1⁄4 tsp salt
315g (1 1⁄2 cups) caster sugar
185ml (3⁄4 cup) water
125ml (1⁄2 cup) melted coconut oil
1 tsp vanilla extract
9 eggs, separated
3 limes, rind finely grated, juiced
Pinch cream of tartar
4 kaffir lime leaves, torn
2 tbs saké
Fresh blackberries, to serve
Lime blossom, to serve (optional)
Icing sugar, to dust
blackberry buttercream
200g (1 1⁄3 cups) fresh or frozen 
blackberries, thawed
1 lime, rind finely grated, juiced
250g unsalted butter, at room 
temperature, chopped
450g (3 cups) icing sugar mixture
meringue frosting
215g (1 cup) caster sugar
60ml (1⁄4 cup) water
3 egg whites, at room 
temperature
Pinch cream of tartar
1. Preheat oven to 180°C/160°C fan forced. Grease two 20cm (base measurement) round cake pans and line with baking paper. Combine the flour, baking powder, salt and 1 1⁄4 cups of the sugar in a large bowl. Make a well in the centre.
2. Place the water, oil, vanilla, egg yolks, rind from 2 limes and 1 tbs lime juice in a large jug. Whisk to combine. Add to the well. Whisk until smooth and combined.
3. Use electric beaters to beat the egg white and cream of tartar in a bowl until soft peaks form. Use a large metal spoon to fold one-third of the egg white mixture into the flour mixture. Repeat in 2 more batches, 
with remaining egg white mixture, until just combined. Divide among prepared pans. Bake for 40 minutes or until a skewer inserted in the centres comes out clean.
4. Meanwhile, place the lime leaves, saké and remaining sugar, lime rind and juice in a small saucepan over medium-low heat. Cook, stirring, for 2 minutes or until sugar dissolves. Simmer, without stirring, for 5 minutes or until thickened slightly. Remove lime leaves and discard. Pour the warm syrup over the hot cakes. Cool completely in pans.
5. Meanwhile, for the buttercream, place 1 cup of the blackberries and 1 1⁄2 tbs lime juice in a small saucepan over medium-low heat. Bring to a simmer. Cook, stirring and breaking up berries, for 5 minutes or until thickened. Push through a fine sieve into a bowl. Discard the solids. Cool. Use electric beaters to beat the butter and half the icing sugar until pale and creamy. Add the lime rind, blackberry mixture and remaining icing sugar. Beat until smooth and combined. Coarsely chop the remaining blackberries. Gently fold through the buttercream.
6. Remove cakes from pans. Use a serrated knife to trim the top of 1 cake and cut each cake in half horizontally. Place 1 cake base, cut side-up, on a serving plate. Spread with one-third of the buttercream. Top with the trimmed cake half. Continue layering with cake layers and the remaining buttercream, finishing with the untrimmed cake half.
7. For the meringue frosting, stir the sugar and water in a saucepan over low heat, brushing down the side of pan with a wet pastry brush to prevent sugar crystals forming, until sugar dissolves. Increase heat to medium-high. Cook, without stirring, until mixture reaches 115°C (soft ball stage) on a sugar thermometer. While the syrup continues to cook, use electric beaters to whisk the egg whites and cream of tartar in a bowl until soft peaks form. When the syrup reaches 120°C (hard ball stage), and with beaters on low speed, gradually add syrup to egg white mixture. Increase speed to medium and whisk for 
10 minutes or until thick, glossy and cool.
8. Spread meringue over the cake to cover. Use a cook's blowtorch to caramelize. Top with blackberries and blossom, if using. 
Dust with icing sugar.
Share this article
Related Posts